MLS Laser Benefits
As a patient of Laser, you may quickly overcome the acute phase of pain with long-lasting results.
At Tyack Health our focus is to provide evidence based care to improve your quality of life. We aim to assist you to return to the normal activities of everyday life such as work, sports and social life as quick as possible.  MLS Laser Therapy not only can help to overcome painful musculoskeletal systems, but also represents a valuable tool for rehabilitation as it effectively promotes the recovery of the functions that may have been compromised by surgery or fractures.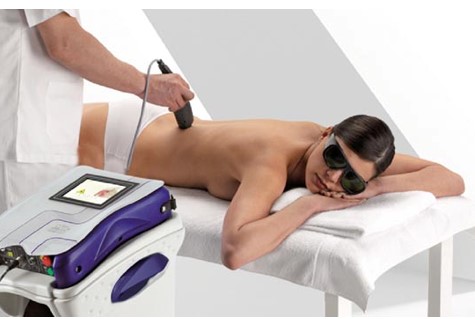 Your practitioner may suggest you consider MLS Laser as part of your care at Tyack Health. In Queensland, Class 4 Lasers can only be administered by a registered practitioner who has undertaken special training and holds a Qld licence to operate.
The aim of using MLS Laser as part of your Chiropractic, Physiotherapy or Podiatry treatment is to speed your recovery and improvement, potentially reducing your pain and inflammation and saving you time and money.
Research suggests for lasting effects from MLS Laser you will likely require 5-6 treatments depending on how your condition responds. Often you will experience a noticeable improvement after just 2 treatments.
Finishing the course of treatment prescribed by your practitioner is highly recommended for more permanent relief from your symptoms in a rapid and successful way.